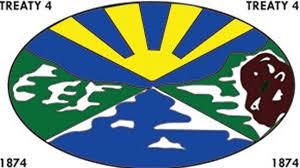 The McLurg School community is invited to be part of the Treaty 4 Flag raising on June 5, 2019. The schedule for the morning is as follows:
7:00 am - Tipi Raising (community is invited to help)
7:30 am - Pipe Ceremony in Tipi (adults are invited to attend but only men participate in the ceremony) and Treaty Four Flag smudge
9:15 am - Flag Raising
Other information:
Men are asked to wear long pants and collared shirts. Women are asked to wear long, ankle length skirts or dresses with shoulders covered.
Please note that women on moon time cannot enter the tipi for the pipe ceremony.
We look forward to seeing those that can attend.