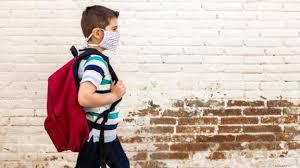 August 26, 2020
Hey Mustangs!!!
We're getting closer to back to school starting on September 8th. The school division will keep adding more information to our website as well, we will be adding McLurg specific information. Please encourage the school community to keep checking the website along with following our Twitter @mclurgmustangs for information as it becomes available. 
Check for details about staggered start, what school supplies to send to start, drop off and pick up, lunch, changes in the school, signage and FAQ. 
Staff are back at school on Thursday, August 27th starting with a full day of meetings and professional development. We will start responding to phone messages, emails and requests after that date.  Thank you for your patience and support as we work together to start school.